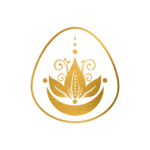 Art to Healing & Yoga for Freedom Founder & CEO
Senior Yoga & Meditation Teacher, Expressive Art Therapist (MA), SEP
Coach, Author, Public Speaker, Spiritual Activist
Atira Tan is an inspired woman practitioner and powerful agent of transformation and change.
A deep devotion to the divine, and the rigours of her feminine spiritual practice of yoga and service, inform a deep desire to pass on this wisdom and knowledge, so that women everywhere will be able to live in freedom, love and power on this beautiful planet.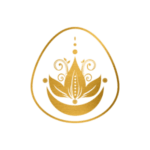 "Every morning my prayer is to open to love and to the divine, and to let that flow through my speech, my thoughts and my actions in the world."
Hailing from Asia, Atira is a global citizen, a world traveler and seeker of truth, and deeply curious about the cross-cultural themes of feminine sexuality and empowerment.
She has worked for over a decade internationally in community organisations and international development as a consultant, clinician and supervisor, as well as an educator in community settings.
Her women's health programs in the rural communities, brothels and slums of Nepal and India, have changed the lives of many women and children who have experienced sexual abuse and exploitation.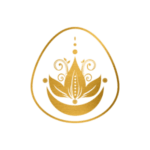 "In our culture, connection to our feeling body has been so suppressed. Reclaiming the feminine gives voice to our emotional self, to the body's intelligence, and using that as the fuel for our social change."
Atira is a model of embodied feminine leadership, and is passionate about empowering women to follow their authentic calling in the world.
Based in Melbourne, and now teaching globally in workshops, retreats and teacher trainings in South America, Europe, Asia and Australia, Atira weaves together the arenas of spirituality, activism, yoga, women's transformation and healing into a holistic life of Inspired Action from the Heart.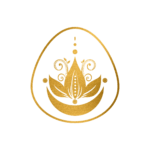 A lil more about me…
"My heart has become capable of every form:
it is a pasture for gazelles and a convent for Christian monks,
and a temple for idols and the pilgrim's Kaa'ba,
and the tables of the Torah and the book of the Quran.
I follow the religion of Love: whatever way Love's camels take"
– Ibn Arabi
Bali Women's Yoga Retreat
Ubud, Bali
25th March – 1st April 2018
Women's Health & Leadership Yoga Teacher Training
Andulusia, Spain
17th – 29th Sept 2018
Do you have an idea that you wanna bring into life?
Sign up to my FREE 3 – day Yoga & Meditation E-course: Clarifying your Vision, delivered straight to your inbox!