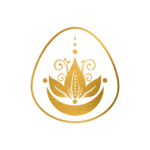 Nothing quite compares to live, in-person retreats, immersions and trainings with mentorship and connection.
---
Indulge yourself with these upcoming events: rejuvenating, nourishing, multi-day devotional spaces. Together, we will dive deeply into feminine spirituality, yoga, meditation, creativity, sacred embodiment and sisterhood.
Women's Health & Leadership Yoga Teacher Training
Amorgos, Greece
2nd – 15th October 2017
Pure Flow Yoga Retreats
Koh Phangan, Thailand
4th Dec 2017 – 23rd Feb 2018
Embrace the Woman Within:
An Seven-Day Bali Women's Retreat
Ubud, Bali
26th March – 1st April 2018
Women's Health & Leadership Yoga Teacher Training
Spain, Europe
15th – 29th September 2018
Trauma – Informed Yoga Teacher Training
with Gemini Adams & Atira Tan
Nepal
November 2018
More details coming up soon!
"Perhaps all the dragons in our lives are princesses who are only waiting to see us act, just once, with beauty and courage. Perhaps everything that frightens us is, in its deepest essence, something helpless that wants our love."
– Rilke
Do you have an idea that you wanna bring into life?
Sign up to my FREE 3 – day Yoga & Meditation E-course: Clarifying your Vision, delivered straight to your inbox!