Are you ready to make a difference in the world, sustained through feminine yogic practices, leadership and spirituality?
Event Details
Ericeira, Portugal

           1st – 10th June 2019
Would you like to heal your body with ancient yogic wisdom grounded in contemporary feminine spirituality?
Are you interested in deepening your yoga practice and teaching yoga which honours the womanly body, rhythms and cycles?
Are you ready to lead from your heart-womb with an authentic feminine leadership approach?
Or you're simply ready to prioritise your personal growth in 10 days of nourishing self-care practices, supported by a nurturing community of women and set in the beautiful west coast of Portugal?
If you're answered yes, then this unique and specialised Yoga Alliance Women's Yoga Training is for YOU!
Based on the ancient practices of Yoga, Ayurveda, Traditional Chinese Medicine, Taoism, Tantra and Shamanism, this training provides a solid foundation in women´s anatomy & physiology, hormonal health, daily and seasonal Ayurvedic practices, holistic nutrition for the woman's body, energetic Tantric and Taoist practices and feminine leadership for both your personal and professional development.
Our yoga training inspires a grounded and embodied model for you to reconnect with your innate wisdom as a woman, regain sovereignty of the sensual body, develop self-mastery in your thoughts, emotions and habits, as well as creating your own personal and/or social change project based on the core values of feminine empowerment, leadership and holistic business.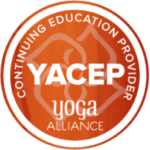 "Participating in the Women´s Health Yoga & Leadership Training was a breakthrough for me….I wanted to start my own business in personal development but I felt a bit lost during the process. This training helped me focus on where I wanted to go, who I am and how to stay centred on my path through yoga, good food and meditation."
– Stacey Blume, Entrepreneur & Life Coach, Amsterdam, Netherlands.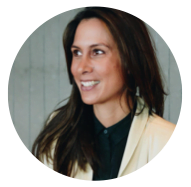 The Curriculum
The curriculum bellow shows the topics that we will explore in the lectures during the course in 3 modules. Complementary to the lectures, your daily yoga practice will weave these themes into your own body and will awake the subtle wisdom and internal dialogue within you.
Module 1:

Awaken your Womanly Body

Women's anatomy, physiology and menstrual cyclical wisdom.
Ayurvedic living for women.
TCM & 5 Element philosophy
Hormonal & reproductive health for vitality and aliveness.
Nutrition & nourishment for self-care.
Asana, Tantric & Taoist philosophy, pranayama, mudras & meditation.
Healing reproductive health issues.

Module 2

The Heart-Mind Journey

Classical Yoga philosophy applied to Leadership and Social Change
Energetics of tantric Yoga and the feminine
What is social change and how to implement in your work
Exploring fear, blockages & limitation
Somatic Therapy practices & Art therapy,
Understanding the Mind & Ego
Aligning heart, mind & inner authority

Module 3

The Art of Integrated Action

Develop your own social change yoga project
Building confidence in communication
Leadership & expression
Breaking stereotypes and social labelling
Claiming your own inner sovereignty
Holistic Business for Women
Creating circular sacred spaces for women
Integration of the holistic approach to health, business and leadership
Schedule
| | |
| --- | --- |
| 7am – 9am | Yoga Practice |
| 9am – 10am | Breakfast Break |
| 10am-12pm | Lectures |
| 12pm – 3pm | Lunch Break |
| 3pm – 5pm | Lectures and Group Sessions |
| 5pm – 5.30pm | Tea Break |
| 5.30pm – 7pm | Yoga Practice & Meditation |
| 7.30pm – 9pm | Dinner |
Andalucia is Spain's southernmost region, stretching from the Mediterranean Sea in the east to the Portuguese border in the west. The main attraction of the landscape of Andalusia centers on its impressive contrasts: mountains and beaches, deserts and salt flats, plains and countryside where Mediterranean crops alternate with pastureland.
The training is held in a beautiful Andalusian style Eco-Farm. The property is situated on the edge of the Sierra Nevada National Park and where you can enjoy a variety of local fauna and flora. At 1250 meters above sea level, this Centre offers the best of fresh clean mountain air and the southern Spanish summer sun.
This Eco-Farm has been adapted as a retreat center with traditional Spanish accommodation, a natural mineral water swimming pool and two Yoga Shala's; one indoor and one outdoor. The main Yoga Room is spacious and has a broad view of the surrounding mountains. The accommodation rooms are simple, clean and comfortable, appointed in the same manner found in Ashram style living, and there are single and shared rooms available.
In our training, diet plays a fundamental role. All our meals are vegan/vegetarian and 80% of the ingredients are organic. Most of the vegetables are coming directly from the eco-farm we are staying and all the meals are prepared by a qualified macrobiotic chef. We have a module on nutrition in the course and you´ll learn the principles behind our food preparation.
Our Social Change Model
"Paying It Forward"
We believe that every girl and woman deserves to determine her future.
As part of our feminine social change model, this teacher training "pays it forward" to assist women and girls from Nepal who have experienced sex slavery and exploitation to also receive valuable therapeutic support and education.
$150 from your fee in this teacher training will sponsor ONE woman in Nepal to attend the Women's Life Transformational Program, providing the chance for these girls to live a life free from slavery with our charity partner Art to Healing.
All inclusive costs:
13 Nights Shared Twin Accommodation, 3 Meals a day + Course Fees
€1950
---
13 Nights Single Accommodation, 2 Meals a day + Course Fees
€2250
---
Registration Deposit: € 500
This includes all tuition fees, your manual and contribution to our "Pay it Forward" social change initiative of supporting 1 woman who has experienced sex slavery in Nepal to also receive valuable women's health education too.
Payment plans are available. Email atira@atiratan.com to discuss payment options.
And we are super passionate about social change!
Learn more about our yoga and social change projects.
Interview with Sofia Araujo:
Yoga in Prisons
Atira Tan's TED X Talk:
Inspired Action from the Heart
We would love for you to join us!