Somatic Trauma Specialist  | Trauma-Informed Education | Embodied Social Change
Hello! I'm Atira
and I hold strongly a vision for all beings to live in freedom, love, and power on this beautiful planet.
A deep devotion to life, and the rigors of spiritual practices and service, are the foundations for my commitment to bringing more happiness, joy, and peace to the world.
I'm absolutely 100% devoted to guiding people back to their essential and innate power and wisdom through somatic trauma resolution, creativity, spiritual practices, and a whole lotta compassion, self-acceptance, and love.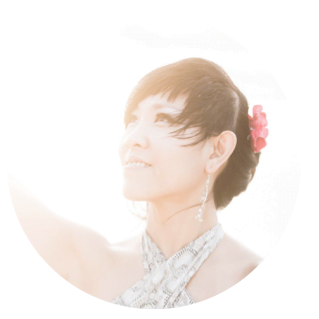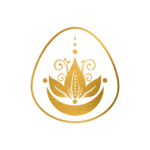 I'm a senior yoga and meditation teacher (500 E-RYT), art therapist (M.A. Expressive Art Therapy & Grad Dip. Transpersonal Art Therapy), a Somatic Experiencing Practitioner (SEP), a somatic trauma specialist in sexual abuse recovery and trauma educator, TED speaker & #1 best-selling author. I'm currently completing my Ph.D. studies in Expressive Art Therapies.
I'm the Founder & Director of Art to Healing, an Australian charity committed to supporting the recovery of girls and women who have experienced sex slavery, exploitation, and abuse, from over 8 countries in Asia and the Pacific, creating and delivering numerous trauma-informed programs in art therapy, counseling, yoga, and mindfulness, from the slums of Kathmandu to the refugee camps in Burma. I have supported the recovery of thousands of women and children since 2005 to live lives free from sex slavery and exploitation.
My Sacred Activism work includes creating and directing Yoga for Freedom, a global Yoga and Social Change movement, which has raised over $65,000 for various global social justice issues since 2016.
But more importantly, fusing embodied spirituality with social change, my rich and wondrous life has led me on an intent search for awakening, love, and service to humanity.
Hailing from Singapore, I understand the disempowerment and disconnection from my feminine wisdom, power, and sovereignty. I intimately comprehend the unworthiness, fear, and doubt, culturally ingrained, well. Growing up in a conservative, traditional Asian culture and conditioning where women are treated unequally to men, I was raised with a deep unconscious shame of being born female.
16 years ago, I was diagnosed with cervical cancer. A devout yogi immersed in wellness, healthy eating and personal development, this news was a complete shock for me. After my first operation, my doctor informed me that the cancer had spread. In disbelief, I refused chemotherapy, choosing instead to listen to the loud inner voice of my intuition:
That I had the power to heal myself.
I set out on a powerful journey of healing.
During this time, I uncovered and healed the feminine wounding and trauma of my ancestry, my sexuality, and my body, and emerged the other side: healed, whole, and 16 years cancer-free. I've been honored to share this knowledge with other women all over the world.
I am passionate about supporting other women to heal their bodies, recover from trauma, reclaim their power, and live, love, and lead from their hearts.
I offer 1:1 individual online sessions through Somatic Experiencing, sexual abuse recovery, trauma resolution, transformational coaching, integration work, and clinical supervision/ mentorship. specializing in BIPOC communities.
I teach trauma-informed education, teacher trainings, workshops, retreats, and continue my work to stop the vicious cycle of child sex slavery with Art to Healing in Asia.
"Atira is a true inspiration and contribution to the world and its people. Not only in her yoga sessions she enabled me for deep spiritual processes but even more during a Somatic Experiencing session I was able to see and feel a much deeper connection to my heart. She holds a strong power with incredible capacity and conveys such in a very soft and gentle way that enables connections to the most vulnerable emotions within the body. My session was completed with the most beautiful rainbow across the ocean and I still hold that newly discovered place within with considerate care.
I can only recommend her to everyone."
– Nina Cejnar, Coach & Social Entrepreneur, Berlin, Germany.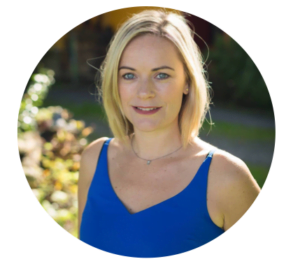 "Heart opening, considered and expansive are words that come to mind when describing one of Atira Tan's classes. I always leave her classes feeling inspired, expansive and energised.
Atira is a gem of a teacher and it was an honour to have her teach me. Her classes are a spiritual journey and I can't recommend her enough."
– Deirdre Mullins, Travel writer and TV producer, Ireland.
"Feminine yoga with Atira is the most profound thing I have ever done, for awakening my sensuality, helping me with my body image, and healing from the trauma of birth.
It helped me to process the trauma of childbirth, because it's one thing to do it intellectually but to process it physically was what was so profound and really helped me to acknowledge everything that happened and move on.
Atira has helped me to move through experiences of pain to a new experience of pleasure. My body suddenly became a vessel of love, pleasure and fun."
– Bec Heelan, Physical Trainer and Mother. Australia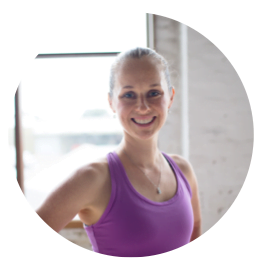 "
Atira has been the vessel for my healing and transformation. She has truly inspired me in so many ways. Everything about her, her classes and her teachings have given me courage and strength to follow my heart path.

"
– Laura Solis, Mother & Dance Teacher, Melbourne, Australia.
ATIRA TAN TEDx TALK
ENDING CHILD SEX SLAVERY IN ASIA