CONTEMPORARY BELLYDANCE & WOMEN'S YOGA RETREAT
UBUD, BALI    24th – 30th MAY 2020
***SOLD OUT****
Immerse yourself in a week-long women's retreat in lush Bali in luxury accommodation,

blending Contemporary

Bellydance with

deep feminine yogic practices

to have you absolutely glowing and flowing!
Are you ready to re-ignite your inner passions and find a new sensual empowered self within your body and mind?
These two significant practitioners in the feminine arts and spirituality, Atira Tan and LAKITA, come together to weave their passions together to bring you a truly special experience of womanly bliss. 
With over 30 hours of Slow Flow yoga and pranayama, Sacred Feminine Yoga, contemporary bellydance drills and choreography, lots of relaxation, including optional massage and spa time, and even a performance evening, this retreat will be an unforgettable experience of a lifetime!
Lush-out for 7 days, 6 nights, at a gorgeous new luxury retreat centre 2 km away from Ubud, Bali, with options to stay offsite as well.
 The Syllabus
LAKITA and Atira bring their unique flavor of the feminine sacred arts to this retreat, which will leave you inspired, radiant and connected to your feminine essence! Here is some detailed information about the style of Bellydance, yoga and Sacred Feminine Yoga which we bring to you in this unforgettable experience not to be missed.
Fusion Bellydance

Fusion/Contemporary Bellydance is an experimental, modern interpretation of the ancient art form that came through via a collective of women in the Bay Area, San Francisco, that has now spread globally and is maintaining its ever-evolving culture. The dance genre is rooted in Bellydance technique but fuses other styles of dance and influences. LAKITA is well-known for blending both modern and traditional stylisations of Bellydance whilst keeping connected to her roots as a contemporary dancer. She fuses this art form with contemporary music, movement, and fashion, bringing an unmistakable sensual, edgy, empowering experience to her classes, choreographies and performance. This retreat will include Bellydance Drills, Bellydance Choreography & Bellydance Performance.

Sacred Feminine Yoga

Sacred Feminine Yoga draws on both Tantric and Taoist practices, somatic psychology, women's mysteries and sacred circle work to create a fusion which will awaken your feminine essence, and deepen your ability to drop into the sensual intelligence of your body.
This sacred practice is specifically designed for a woman's body and is suitable for any age, stage of life, or level of yoga experience. It encourages a woman to be fully present with her feelings, allows the space for emotions to be expressed, releases stagnant energy in the body, and unlocks higher levels of intuition and instinctual wisdom. This allows a deepening into the sensual pleasure of a woman's body.

Meditation & Yoga

Meditations in the morning will consist of a special blend of pranayama (breath practices) specifically for the womanly body and cycles, as well as feminine meditations from the Taoist and Tantric traditions.
Slow Flow Yoga classes in the mornings will be an all-rounded dynamic yoga style which is a blend of hatha yoga, somatics, movement meditation, tantric heart-oriented philosophy, and transpersonal psychology, which invites you into the deepest sense of self and embodiment.
Schedule
| | |
| --- | --- |
| 8 – 9.30 am | Meditation & Yoga |
| 9.30 – 11 am | Breakfast |
| 11 – 12.30 pm | Bellydance (Drills & Technique) |
| 12.30 – 4.30 pm | Break |
| 4.30 – 6 pm | Sacred Feminine Yoga |
| 6.15 – 7.45 pm | Bellydance (Choreography) |
| 7.45 pm onwards | Dinner |
| | |
* Please note that all classes & the performance are optional.
Check-in is at 12 pm on the 24th of May, with 4 – 7 pm as our first opening class, followed by a group dinner. Performance night is Friday 29th of May. Check-out is at 12 pm on the 30th of May, with 8 – 11 am as our closing class.
Set in the luscious backdrop of Ubud, Bali, our retreat will be in a new luxury boutique retreat just 2 kms out from the town of Ubud. Ubud is world renowed for being a spiritual hub and place of healing for the soul, and this beautiful and abundant island offers you and an escape from the stress and fast pace of modern life to relax and rest into your feminine essence. 
Included in your full twin or single retreat package is accommodation at our boutique hotel. Set amongst jungle, rice fields and the magnificence of nature, their rooms are large, earthy and unique with beautiful views. Built from recycled/plantation wood and up cycled furniture, all rooms have unique en-suites and individual charm. Equipped with 3 pools, including 2 private pools plus hanging meditation pods, plus a meditationdeck mounted in the tree tops, this venue is the perfect environment to unwind and rejuvenate.
Food includes delicious fresh organic fruit and vegetables, whole grains, nuts, herbs and salads, muesli, granola, juice/coconut water, tea/coffee & infused water, eggs and yoghurt, and as part of your twin or single accommodatin retreat option, we serve a yummy group vegetarian lunch and dinner included in your package.
There is a spa in the retreat centre where you will be able to treat yourself to an array of massages, scrubs, facials and more!
♥♥♥
Your full retreat package includes:
*7 day, 6 nights accommodation. (Check-in on the 24th at 12 pm, and Check out on the 30th)
*3 full meals included, with a healthy group breakfast served daily and delicious vegetarian lunch and dinner.
*Free WiFi at the centre.
*30 hours of bellydance and yoga tuition.
* Every room has drinking water, a safe, tea/coffee making appliances, and a fridge.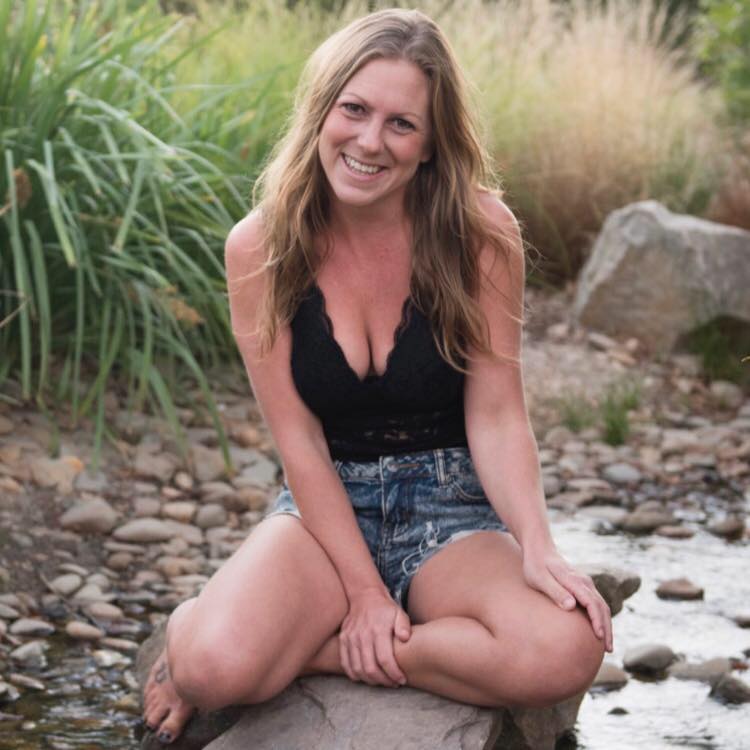 Rachel Antarasi, Psychosomatic Therapist, Teacher & Coach, Melbourne, Australia.
"Lakita & Atira are so professional and relaxed in their approach, creating a super safe space which encourages full self-expression and artistic creative freedom.
The softening and the deepening into all the parts of myself that I experienced on their weeklong retreat was exquisite. The dance classes were so much fun and Lakita is such a powerful dancer reflecting so many feminine expressions that became available for us to embody. Atira's yoga, meditation and sacred feminine yoga sessions were evocative and facilitated a deep dive into the emotion held in the physical body, allowing for release and letting go.
The sisterhood created a space for celebration, individuality, wisdom, adventure, intimacy and such beautiful deep and loving connections.
The food felt nourishing and abundant and the schedule was flowing and spacious. I would truly recommend this experience. It was such a lush treat!"
Our Social Change Model
"Paying It Forward"
We believe that every girl and woman deserves to determine her future.
As part of our feminine social change model, this women's retreat "pays it forward" to assist women and girls from Nepal who have experienced sex slavery and exploitation to also receive valuable therapeutic support and education.
A percentage from your fee in this retreat will sponsor ONE woman in Nepal to attend the Women's Life Transformational Program, providing the chance for these girls to live a life free from slavery with our charity partner Art to Healing.
SINGLE SHARE ACCOMMODATION: USD $1799 (*** SOLD OUT ****)
TWIN SHARED ACCOMMODATION: USD $1499 (***SOLD OUT***)
QUADRUPLE SHARED ACCOMMODATION WITH PRIVATE POOL: USD $1299 (***SOLD OUT***)
Non-refundable registration deposit: USD $300
This includes all accommodation & food (3 meals a day), over 30 hours of bellydance and yoga workshops, 3 free Sacred Feminine Yoga online videos, and contribution to our "Pay it Forward" social change initiative of supporting 1 woman who has experienced sex slavery in Nepal to receive valuable women's health education and therapeutic support.
---
LIGHT DANCER PACKAGE: USD $1050 (***SOLD OUT***)
This includes 30 hours of bellydance and yoga workshops, 3 free Sacred Feminine Yoga online videos, a contribution to our "Pay it Forward" social change initiative of supporting 1 woman who has experienced sex slavery in Nepal to also receive valuable women's health education too. No accommodation or food included.
---
This retreat is sold out, however, please email atira@atiratan.com to register your interest for our waiting list.
REGISTER BEFORE 15th OCTOBER 2019 to RECEIVE EARLY BIRD $200 USD DISCOUNT! All you need to do is register and pay the $300 USD deposit, and pay the remainder by the 15th of April 2020. 
*** PROMO CODE: bellydance108 ***
And we are super passionate about
healing through Feminine Embodiment!
LAKITA
& the Ladies of the Lounge
Atira's Ted X Talk:
Inspired Action from the Heart
We would love for you to join us!