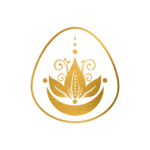 Through online workshops, training programs, and immersions, I share my knowledge and passion in trauma-informed education, feminine spirituality & leadership, yoga, and meditation.
I'm offering in-person retreats and trainings again in 2022.
18th Feb – 3rd April 2022: Trauma-Informed Plant Medicine Facilitation Program
 with Atira Tan
Learn how to apply trauma-informed care and principles in psychedelic and plant medicine assisted therapies and facilitation. A 3-month program that will teach you how to mitigate the risk of re-traumatisation and deepen trauma resolution.
21st June – 21st August: 50 Hr Trauma-Informed Yoga Online Teacher Training with Atira Tan & Lorraine Taylor
This Yoga Alliance® certified training just for women will teach the foundations of trauma and an overview of the nervous system, the feminine approach to yoga, and how to be more trauma-informed in your classes so as to create safer spaces for women who have experienced sexual abuse, or trauma.
2nd – 4th September 2022: Trauma-Informed Somatic Plant Medicine Integration Program
 with Atira Tan.
Learn how to apply trauma-informed somatic integration for plant medicine in this 3-day online program, and the principles of somatic psychology and trauma-informed modalities that intend to support the process of embodied integration.
1st – 10th October 2022: Women's Yoga and Leadership Training
with Atira Tan & Sofia Araujo
Would you like to heal your body with ancient yogic wisdom grounded in contemporary feminine spirituality?
Deepen your yoga practice and teach yoga that honors the womanly body, rhythms, and cycles in this 10-day yoga teacher training for women. 
I'd love for you to join me!
"Perhaps all the dragons in our lives are princesses who are only waiting to see us act, just once, with beauty and courage. Perhaps everything that frightens us is, in its deepest essence, something helpless that wants our love."
– Rilke